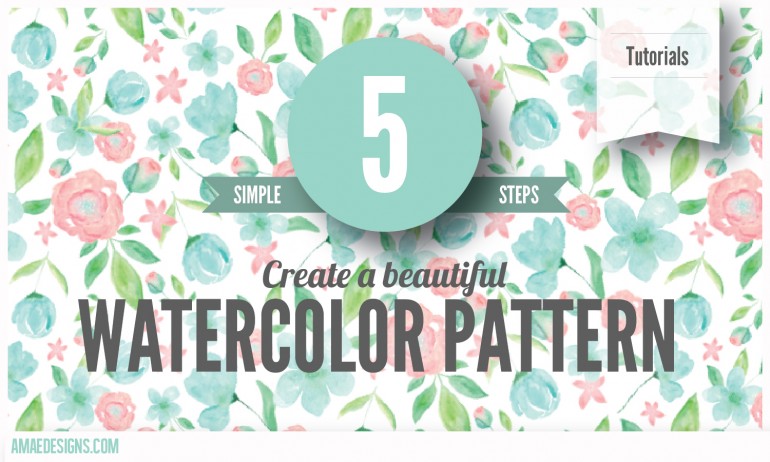 5 Simple Steps to create this beautiful watercolor flower pattern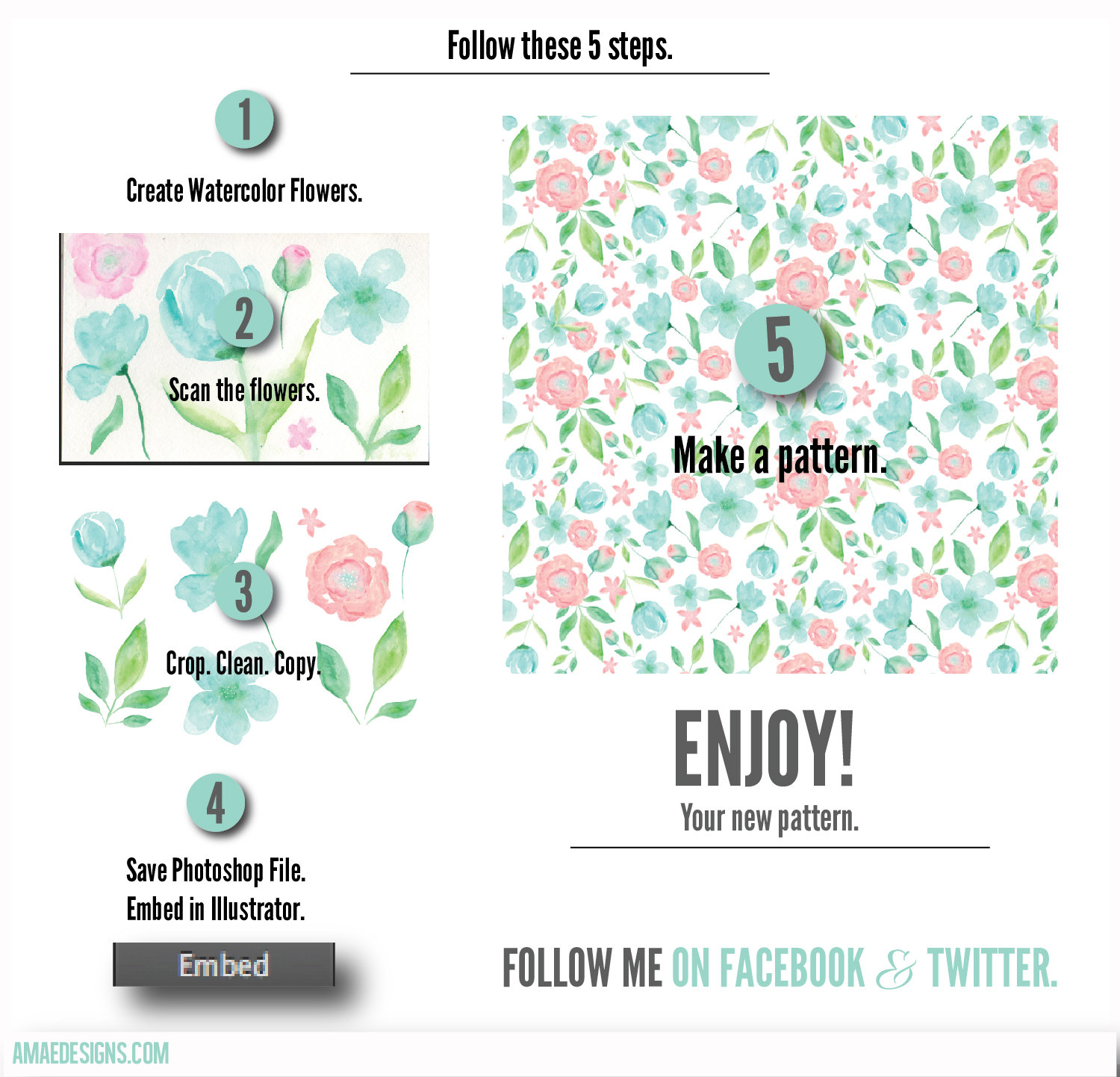 ---
Step 1 – Create Watercolor Flowers
I started with creating watercolor flowers using my Revees art palette and Strathmore watercolor notebook. I created a pack of leaves, a rose bud, two open flower, two side flowers, one leaf and one single flower. They were not perfect but that's is where the computer magic comes in.
Step 2 – Scan the Flowers
I just used my Epson Workforce 500 scanner, it worked great. I opened Adobe Photoshop and went to file, IMPORT FROM DEVICE and the flowers opened up in a new document.
Step 3 – Crop. Clean. Copy.
This step took me the longest because I made some decisions about deleting flowers and editing. So, first I cut out each flower and create separate layers for each one. Then I deleted the background quickly using the Marquee too. I wanted it to be as natural looking as possible, but I did go in and clean the sharp edges around the watercolor images. I made copies of leaves and created a new leaf completely. Lastly, I color corrected and brightened the flowers to my taste.
Step 4 – Save Photoshop. Embed in Illustrator.
This step is simple. Save your Adobe Photoshop file and place your image now into Adobe Illustrator. You can create patterns in Photoshop but I prefer Illustrator for this task. Once, I created a 12″ x 12″ document and went to FILE>PLACE IMAGE and then went to the top and hit the EMBED button.
Step 5 – Make a Pattern.
This is the fun part. I created duplicates of my flowers and leaves, in 3 different sizes, small, medium and large. I started in the middle with one flower, and added leaves and kept adding until I liked what it looked like. I went to OBJECT>PATTERN>MAKE and created my pattern. There were some gaps in between the pattern, but with some simple editing, and adding some flowers the file pattern came together.
---
If you do not have time to create this flower pattern, Check out MY SHOPPE, it will be sold there.
I hope you enjoyed my simple tutorial. If you did, leave a comment below.
FOLLOW ME ON FACEBOOK AND TWITTER.
3